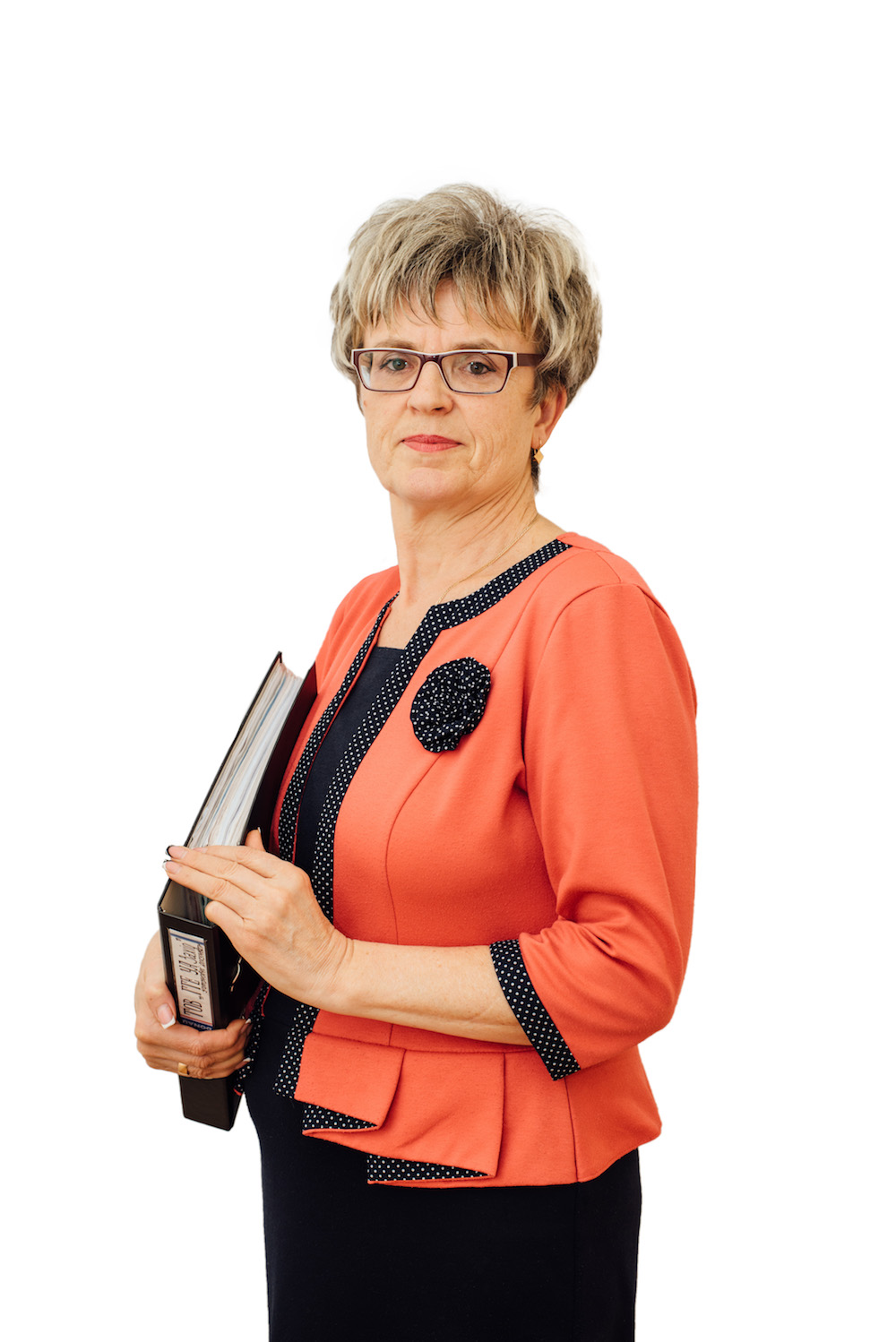 Butok
Liudmyla Volodymyrivna
Chief Accountant at Invicta Attorneys at Law.
Specialist in accounting services and taxation. Total work experience: 36 years.
Education
1977 – 1979: Sosnytsia Agricultural School for Accountancy, Sosnytsia, Chernihiv Region.
1980 – 1989: Technological Institute for Light Industry, Kyiv (Engineer-Economist/Accountant).
Experience
2012 through July, 2014: SE "Kyivpasservice", Chief Accountant.
2010 through August, 2012: NATIONAL AGENCY OF UKRAINE FOR ENSURING EFFICIENT UTILIZATION OF ENERGY RESOURCES. Head of Controlling and Auditing Sector of Kyiv.
2002 – 2010: CAD in Kyiv Region, Kyiv. Head of Inspection Department for Construction and Services (Department for Education and Science, Material Production, Transport and Communications Services).
1999 – 2002: Kotsiubynske Township Council, Kotsiubynske. Chief Accountant at Subsidy Department.
1999: Department for Social Protection of Population, Kyiv Regional State Administration, Kyiv. Head of Department for Accounting-Economic Work and Departmental Control.
1997 – 1999: Chief Directorate for Social protection of Population, Kyiv Urban State Administration, Kyiv. Deputy Chief Accountant.
1989 – 1997: Establishment YuA 45/183 UVS under Kyiv Regional Executive Committee, Kyiv. Category 1 Accountant.
1980 – 1989: Children's Knitted Outwear Mill, Brovary. Metrology Engineer.
Qualification:
proven experience in conduct of full-scope audits;
auditing of financial and economic activities of state-owned (self-supporting, state-funded) enterprises, establishments and organizations;
analysis of financial and economic activities of enterprises, establishments and organizations; compliance with the requirements of the effective laws of Ukraine during enterprises, establishments and organizations carrying out financial and economic activities, and accuracy of their representation in accounting records;
management of cash and banking transactions, as well as settling with persons accountable; analysis and status of settlements of accounts receivable and payable, status of safe state and efficient use of enterprises' property; payroll accounting and payment; preparation of financial statements.